Browse our custom Dungeon Steel products, click here!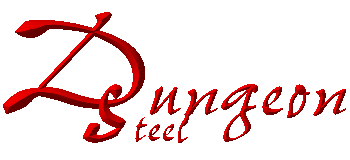 Dungeon steel was created when a few like minded individuals got together combining years of custom steel experience with years of fetish scene experience. We have developed a few unique products for ourselves, and have decided to offer our products and services to other like minded people. If you need a custom steel cage for your dungeon, nightclub or slave we can weld it for you. We have created several torches, candle holders, shackles and manacles in a variety of finishes for several bondage clubs, D&s couples and S&m fantasies. We now also offer combination wood and steel products including stocks, Saint Andrews crosses, custom steel furniture, spanking horses, whipping posts and more!
We have a complete steel shop and will be making new designs all the time. Of course we can custom make just about anything, and we have an experienced fetish designer and a structural engineer working with us as well. So if you've been looking for that perfect custom steel dungeon accessory contact us and we'll see what we can do for you!
Dungeon Steel products are hand welded in the USA!
Dungeon steel cages

Custom Dungeon Steel Cages
Steel Dance Cages
Custom Steel Fetish Cages
Nightclub Cages

Custom Steel Furniture

Steel Bondage Beds
Saint Andrews Crosses
BDSM Sawhorse
S&m Whipping Posts
Medieval style Stocks
The exclusive Mary-Ho-Round spinning table

Steel Spear style tapestry / curtain holders

Custom sized steel curtain holders / curtain rods
Sharp solid steel spear tapestry holders
Castle style wall hangers

Dungeon steel torches

Single torch holder or double torch style with wall hangers included
New electric torches now available
Medieval Dungeon Style Steel torches

Dungeon Steel Shackles, Manacles and spreader bars

Silver Dungeon Steel Shackles and manacles
Fur Lined Dungeon Steel Shackles and manacles
Custom Shackles
Medieval Shackles
Custom sized spreader bars and suspension bars

Dungeon Steel Candelabras and Candle Holders

Valkyrie Armor

Custom steel sex furniture, toys, decorations and more, for your club or home!
---
What customers say about us (actual E-mail, used with permission)

Have been meaning to write you for some time now, but as you may have guessed...I've been a bit tied up (thanks a lot!) The manacles and collar are wonderful! For the first time i can sleep bound without marks the next day. F. LOVES IT and i must admit, i do as well!! We have great interest in purchasing the cage and would love to see all of your new designs for other cages/toys. Once again, W/we would like to thank you. You showed great professionalism, interest, commitment, and flexibility in our meeting, which was immediately evident to U/us and greatly appreciated. W/we have found your products to be of very high quality (most definitely escape proof!) as well, and we are looking forward to our next purchase(s). W/we look forward to hearing from you soon.
---
Dungeon Steel products are intended for use by responsible adults. Always maintain your equipment and keep safety in mind at all times.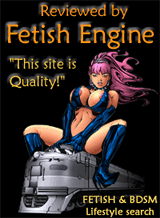 Dungeon Steel gets published in a new photo book from Goliath books - Layley's Secrets
Take a tour of our products, Click Here!
Web site design and maintenance by: Global Advanced Media
Entire Web site Copyright 2002-2006 G.A.M.E.